General Information
What is it?
Spring Flag is a 5 on 5, non-contact flag football game that runs through the VMFL & BCPFA during the months of April, May and June. Each team made up of 10 to 12 players and games are played over 6 weekends with each weekend consisting of multiple games during the day, Jamboree style. After the 6 weekends, teams head to the Provincial Championships which will be held this year at South Surrey Athletic Park (White Rock) on June 9,10,11 for all divisions. All teams are entitled, but not required, to play in the Provincial Championships.
League Game Play (Jamboree Style)
Rules may vary at Provincial Championships.
5 vs 5 on the field.
No kicking, blocking or contact.
25 minute games. No timeouts. No halftime.
Field is 25 yds wide by 50 yds long. 10 yd endzones where possible.
All offensive series start on team's own 5 yd line.
3 downs to get to mid-field, then 3 more downs to get a touchdown.
PATs: 1 pt from 5yd line, 2 pts from 12 yard line.
Registration for 2023 is open to all ages 5-18
2023 Season Age Divisions
(U=Under) (year of birth)
U8 - 2016/17/18
U10 - 2014/15
U12 - 2012/13
U14 - 2010/11
U16 - 2008/09
U19 - 2005/06/07
Age is determined by how old the player is on Dec. 31st. It doesn't matter what month you were born in.
Spring Flag registration fees are $225 and,
includes BCPFA and Football Canada fees
includes team jersey and shorts
is non-refundable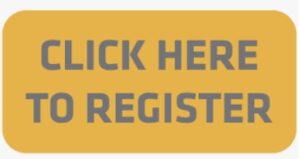 Documents
Officials Cheat Sheet (coming soon)
Links
Alternate Funding
Please contact the Registrar to discuss alternate funding (Kidsport) for Spring Flag.