August 27 & 28, 2016
Bear Creek Park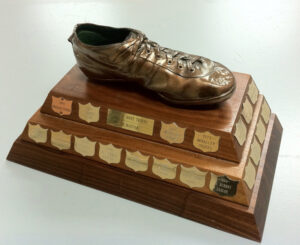 This years 47th Annual Bronze Boot, hosted by North Surrey Minor Football at Bear Creek Park will take place on Saturday and Sunday, August 27th and 28th.
There will be a Social in the Clubhouse from noon to 8:00 pm both days. Come on in and say 'hi.'
There will also be a NSMF Alumni BBQ on Saturday, Aug. 27th at the park from noon to 6:00 pm. If you played, coached or volunteered at NSMF at any time in the past, check out the details here.
Photo Gallery from the 2016 Bronze Boot here →



Rosters
Please hand in Numerical PA Roster, printed with first name first, to John Hocking in the announcer's booth upon arrival.
Guidelines/Rules
Each team plays three (3) 25-minute games (Midget will play one full game)
No time outs or half time
Kick-offs to start game and after scoring plays
No on-field warm up. Teams can warm-up on the practice / side fields prior to games.
Teams must be ready and behind the team benches at the three-minute whistle.
Coin tosses between all captains will occur prior to each Division.
Tournament Winners/Tiebreakers
Best record: 2 points for win / 1 point for tie
Teams tied: Game played between tied teams decides winner
Still tied: Least points against
Still tied: Points for will decide
Still tied: Co-champions declared
Schedule
Saturday August 27th, 2016
Atom Tackle
9:00am
White Rock
New West
9:30am
NS T-Birds
Abbotsford
10:00am
White Rock
Abbotsford
10:30am
NS T-Birds
New West
11:00am
New West
Abbotsford
11:30am
NS T-Birds
White Rock
Atom Awards @ 12:00
12:15pm Opening Ceremonies
Peewee
12:30pm
NS Cardinals
White Rock
1:00pm
NS Hawks
Abbotsford
1:30pm
NS Cardinals
Abbotsford
2:00pm
NS Hawks
White Rock
2:30pm
Abbotsford
White Rock
3:00pm
NS Hawks
NS Cardinals
Peewee Awards @ 3:30PM
Junior Bantam
4:00pm
NS Eagles
Mission
4:50pm
NS Falcons
Mission
5:40pm
NS Falcons
NS Eagles
JB Awards @ 6:30 pm
JB will be shortened games. 2 x 20 minute halves.
Sunday August 28th, 2016
Atom Flag *CHANGED AUG. 26
8:30am
NS Ravens
NS Lions
Atom Flag Awards to follow
| | | |
| --- | --- | --- |
| Flag Division A | Field 1 | |
| 9:00am | White Rock Blue | New West Orange |
| 9:30am | New West Orange | Langley |
| 10:00am | White Rock Blue | Langley |
| 10:30am | New West Orange | White Rock White |
| 11:00am | NS Ravens | Langley |
Flag Division B
Field 2
9:00am
NS Ravens
White Rock White
9:30am
White Rock White
New West Black
10:00am
New West Black
NS Ravens
10:30am
New West Black
White Rock Blue
Flag Awards @ 11:30 pm
Midget
12:00pm
NS Bears
Victoria
1:15pm
Victoria
Langley
2:30pm
NS Bears
Langley
Midget Awards @ 3:45 pm
* Midget will be shortened games. 2 x 30 minute halves.
Bantam
4:00pm
NS Tigers
North Langley
Bantam Awards @ 5:15 pm
* Bantamwill be a shortened game. 2 x 30 minute halves.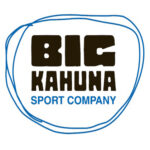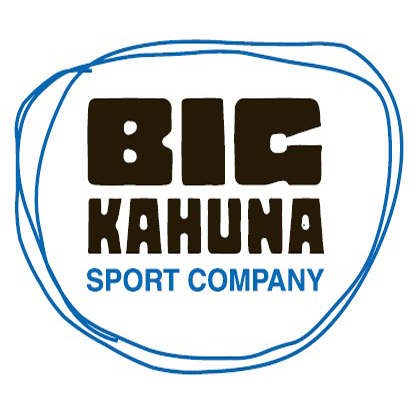 Our partners, Big Kahuna, will be on hand with great prices on cleats and gloves. Look for their tent near the field.
Brand new NSMF merchandise will also be on sale during the tournament.