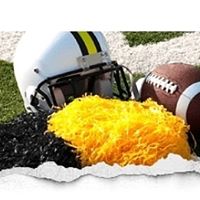 Registration Questions? you can email us at registrar.surreyfootball@gmail.com
Registration for the 2021 Fall season is now closed for all Football and Cheer divisions. Check back in the spring for information on the 2022 season.
ALREADY REGISTERED? Please check your email over the next few days for an email from our Registrar. She will provide you payment/waiver information. All payment will be by etransfer to treasurer.surreyfootball@gmail.com. Watch for the email before you pay, as there may be discounts if you paid for spring or have siblings registered.
Payment and waivers are due by June 26th. Practices start July 6th.
---
2021 Registration Fees  (includes Annual Football Canada ($15), BCPFA ($23) & BCCFA ($20) membership & insurance. These are NON-REFUNDABLE annual memberships)
2021 Fall Football Registration Fees 
Fee
Football Division
Ages
Birth Year
$195
Flag (waitlist only*

)

5*–7
2014-July 1, 2016*
$270
Atom Flag
8–9
2012-2013
$270
Peewee
10–11
2010-2011
$270
Junior Bantam (

waitlist only*

)
12–13
2008-2009
$300
Bantam (

waitlist only*

)
14–15
2006-2007
$300
Midget (

waitlist only*

)
16–18
2003-2005
*NOTE: Fall Flag players must be 5 or older before July 1, 2021.

2021 Fall Cheer Registration Fees (includes the Membership and Insurance Fees listed above. BCCFA and Football Canada Fee not applicable for Cheer)
| | | | |
| --- | --- | --- | --- |
| Fee | Cheer Division | Ages | Birth Year |
| $235 | Atom | 5–8 | 2013-2016 |
| $235 | Peewee | 9–11 | 2010-2012 |
| $235 | Junior Bantam | 12–14 | 2007-2009 |
| $235 | Seniors | 15–18 | 2003-2006 |
*Family Plan Pricing available for siblings living at the same address. Child with highest registration fee is 100%. Additional sibling fees are discounted, **Not applicable for Flag (Spring or Fall). Please confirm final registration cost with registrar.  
The following must be provided for all Registrations
Registration/Medical form (online)
Refund Policy/Volunteer form (online)
Concussion Policy form (online)
Copy of BC CareCard (front and back with birthdate legible)
Payment by e transfer
Note: participants cannot practice or play and no equipment or uniforms for football or cheerleading will be issued until payment, forms and ID have been received.
---
Alternate Funding
Alternate Funding applications can take up to 6 weeks to complete. These applications must be completed and proof of application must be provided at time of registration. Note: Kidsport applications must be done online at the Kidsport website. Kidsport is no longer accepting paper applications. Email a copy of your alternate funding application confirmation to registrar.surreyfootball@gmail.com once you have submitted your application. Contact North Surrey Minor Football at secretary.surreyfootball@gmail.com or by phone at 604-596-7674 if you have any questions as to registration.
Kidsport applications are now available online here → 
Jumpstart applications are available here → 
Note: no equipment or gear will be issued until you have provided confirmation that the application has been forwarded to the appropriate organization.
Fall Football and Cheer Refund Policy (Fall season only)
THERE ARE NO REFUNDS AFTER SEPT 6TH. Any applicable refund will be mailed upon receiving equipment that has been returned in proper condition. Football Canada, BCPFA and BCCFA fees are non-refundable. Refunds may take up to 6 weeks to process.
Quits
Refund = 100% of registration – 10% administration fee – 5% per week until equipment is returned and received in good condition. Not applicable to quits after September 6th. Football Canada, BCPFA and BCCFA fees are non-refundable.
Releases
Refund = 100% of registration – 10% administration fee. Equipment must be returned within seven days. Football Canada, BCPFA and BCCFA fees are non-refundable.
What's supplied for use during the season
Football:
·  Helmet
·  All Pads
·  Practice pants
·  Game pants
·  Game jersey
·  Game socks
·  Mouth guard (1st only)
Players supply cleats and a practice jersey. No metal tip or metal screw-in cleats are allowed.
Cheerleading:
·  Game sweater
·  Game Skirts
·  Game shell crop-top
·  Practice Shirts
·  Shorts
Cheerleaders must provide white runners.

New Atom Format as of 2018
---
The Vancouver Mainland Football League (VMFL) has introduced a new format at Atom football starting with the 2018 Fall Season.
Atom players ages 8 and 9 will play a modified Flag football game. Players will wear protective football equipment and FLAGS on the hips. Blocking will be allowed at the line of scrimmage. There will be no tackling.  The ball carrier whose flag is removed by defensive player will be considered tackled.  All other rules will remain the same as 2017.
The Atom level will be an introduction to padded football where players will be taught safe techniques for blocking and " Heads Up Football "  while the tackling is taken out of the game. This will allow this age group time to transition from Flag Football to Tackle focusing on the safety and building on the football fundamentals.
Please see below, a supporting statement from the President of the BCCFA (BC Community Football)  for the VMFL moving to Atom Flag.
---
Statement from Joe Gluska – BCCFA President
To all concerned,
As President of BC COMMUNITY FOOTBALL ASSOCIATION,  I support the position that the VMFL has taken on U -10 Atom football. Being progressive in today' society ensures football will survive. It is not only North American society that wants to limit or eliminate contact for all youth under 13.  The VMFL has taken an important step to ensure parents continue signing up their children to play this heritage Canadian game.
We continue to see rule changes to protect athletes at all levels, this is a big step at protecting football in British Columbia.
Sincerely,
Joe Gluska
President, BCCFA