August 6, 2016
7:00 pm
McLeod Stadium, Langley
Halftime Atom Scrimmage – NS Tbirds vs North Langley

NS players/Cheerleaders wearing NS attire (jersey, tshirt, hoodie, hat, etc) get in FREE

Adults $12

Youth (12 – 18) $7

Kids (11 and under) – FREE
Everyone wear your NSMF colours to support Joe as he is honoured for his many years volunteering with Youth Football.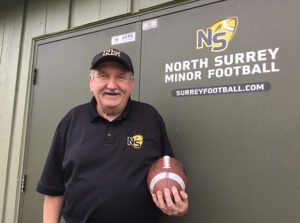 The Langley Rams will honour legendary BC Community Football Coach and Volunteer, and NSMF President, Joe Connelly, on Saturday August 6th when they host the Kamloops Broncos.
Joe was recently honoured with the BC Lions Orange Helmet Pioneer Award, come on out and help us pay tribute to one of the most respected people in Community Football.
To help honour Joe's life long commitment to football in the community, our Atom Tbirds will be playing a scrimmage at halftime.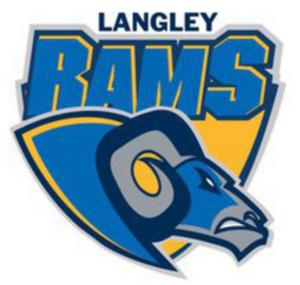 The Rams would like to offer free tickets to any NSMF players & cheerleaders that want to attend. Please contact Jean here or at the clubhouse with how many tickets you would like. Please only ask for tickets if you are planning to go. Note, free tickets are for players only, parents will have to pay at the gate.
We only ask that everyone wears NS colours to the game in support of Joe.