A special thank you to all the following people and organizations that made our event not only possible, but a huge success:
Jean Mcpherson
The Laforge Family
Maureen Hall
The Mueller Family
Ava Jenkins
Shannen Baker (Scentsy)
NSMF
Jolene Lorteau
Saturday, Sept. 9th
Festivities begin at 5:30 pm
Bear Creek Park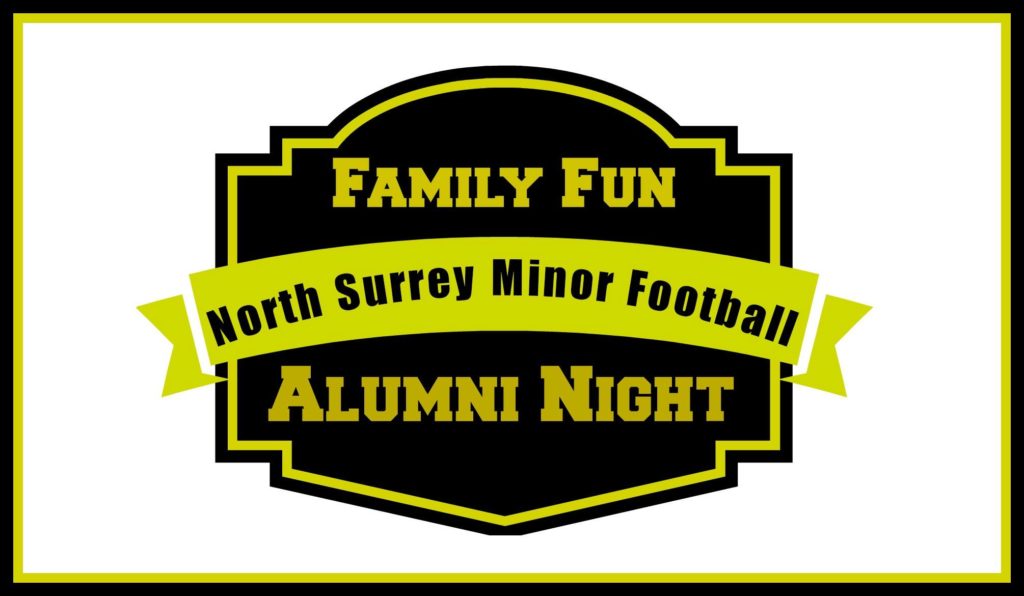 North Surrey Minor Football is hosting the 1st Annual Family Fun & Alumni Night.
Come out, bring you friends and family for a great evening of family fun. We will be having some fun activites, games and prizes before the North Surrey Bears take on the Langley Stampeders at 7:00 pm.
More infomation to come.
We are still looking for vendors/sponsors. Contact NSMF if your are interested in donating.