Week 3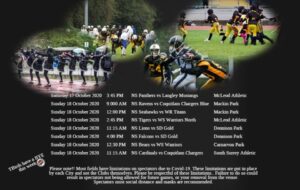 Due to Covid limitations we will be playing at limited fields this season, Please pay close attention to the field your team is scheduled at.
Please note!! Most fields have limitations on spectators due to Covid-19. These limitations are put in place by each City and not the Clubs themselves. Please be respectful of these limitations.. Failure to do so could result in spectators not being allowed for future games, or your removal from the venue.
Spectators must social distance.