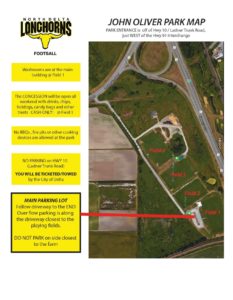 April 21 & 22
John Oliver Park
Another solid showing for NS on day 2 of the VMFL Spring Flag Week 1 Jamboree at John Oliver Park hosted by North Delta Longhorns.
U14 outlaws 2-2
U14 destroyers 4-0
U14 mud dawgs 2-2
U16 panthers 3-1
U16 bad boys 3-1
U16 vipers 4-0
Great showing for the Black & Gold today the first VMFL Spring flag jamboree in North Delta.
U10 Eagles 4-0
U10 Warriors 4-0
U12 Rebels 0-4
U12 Destroyers 4-0
U12 Wolfpack 1-2-1
U19 Dot City 3-1
U14 and u16 divisions go Sunday, April 22.
The schedule is up for the 1st week of the Spring Flag season. Good luck to all the Black and Gold!
#EffortandRespect
Get the schedule here: