NSMF Peewee Hawks and Cardinals play mini games at halftime of the SFU Homecoming game featuring NSMF alumni, David Lagou, who took time for photos and to talk with the young players.












Featuring NSMF Peewee Cardinals & Hawks in a half time mini-game!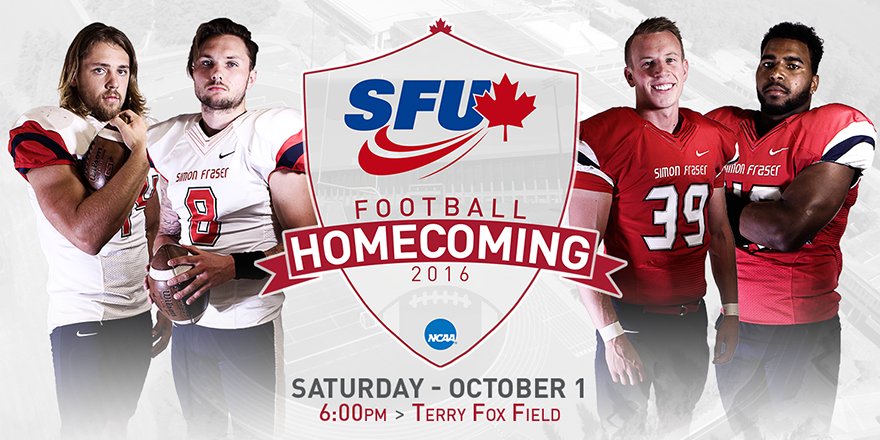 October 1
6:00 pm
Simon Fraser University Terry Fox Field
The SFU Clansmen will be playing the Central Washington Wildcats (BC Lions' Adam Bighill's alma mater) at 6:00 pm at the Burnaby Mountain SFU campus on Terry Fox field. The day will be an exciting day celebrating SFU Homecoming!
As part of the SFU Athletics 'Homecoming Games' festivities, SFU Football is inviting both NS Peewee teams to take part in SFU's pre-game warm-up and have an opportunity to meet and get a group photo with SFU football players, including NS's own David Lagou. Then take part in the half time show with a mini-game on the field.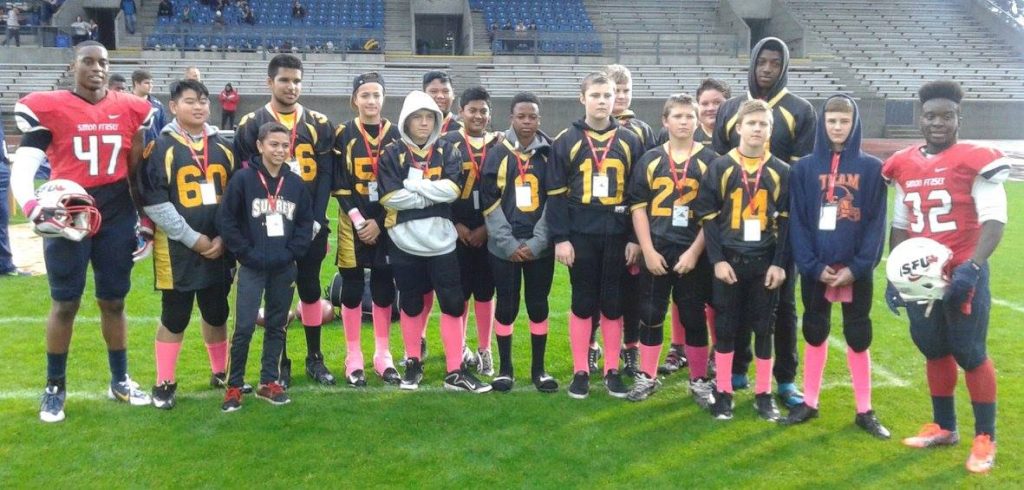 On site event parking will be free. Come out and cheer on the Clan and our NS Cardinals and Hawks!