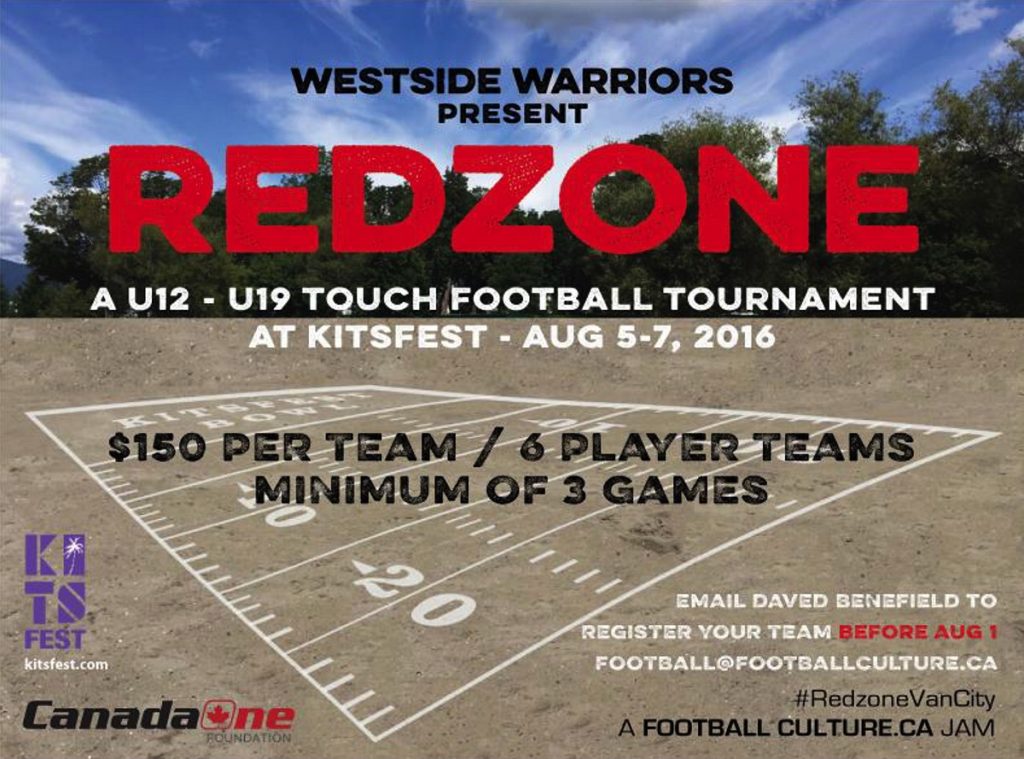 Daved Benefield and I would like to personally invite players from North Surrey to the Red Zone Challenge Tournament.
This 6 on 6 Touch Football Challenge will be played on the beach at KitsFest on August 6 & 7.
Teams from U12 to U19 will be competing, having fun, and showcasing the game.
If you have any questions, you can email Sanjay Prasad at sanjayprasad99@hotmail.com or call at 778-322-9742.
Each team begins its offensive possession inside the RED ZONE (20 yard line); The offence will have 4 downs to make a 1st down; then it's GOAL TO GO
The Offence can only rush on one play per offensive series; The defence can only rush the quarterback on one play per offensive series.
A 15 second play clock will be in effect; the QB will have 4 seconds to release the ball
Game length is 5 minutes or after each team has had 3 offensive possessions; which ever is shorter
Games for U12, U14, U16 U19 and U35
For more information or to Register, CLICK HERE.