Registration is filling up fast, and in some divisions, already full. Get registered asap to avoid disappointment.
Registration status (in % Full) as of August 23th: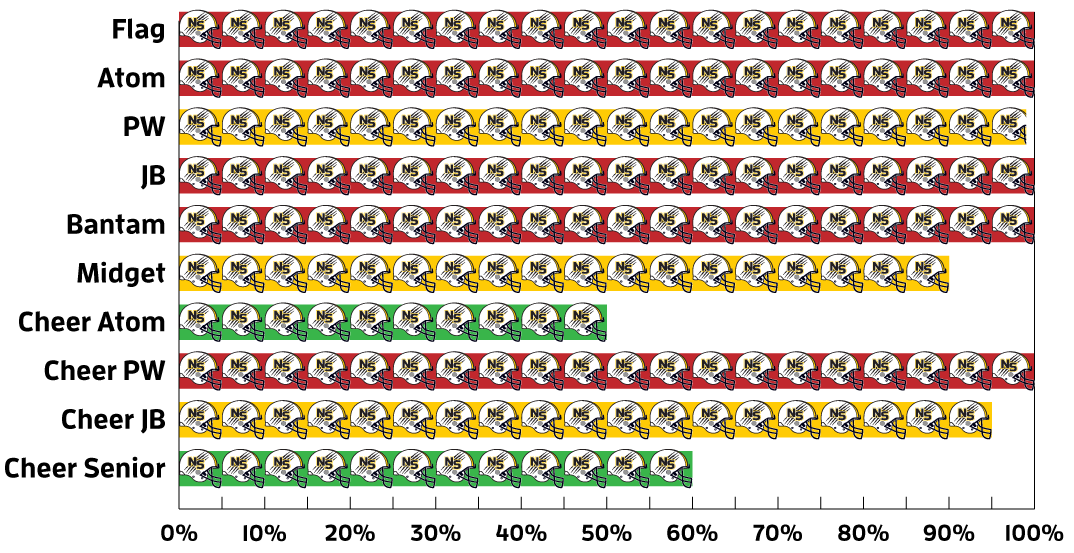 You can now register ONLINE for 2017 Fall Tackle Football and Cheer at NSMF!
We now accept most major credit cards, debit and PayPal.