Practices
Tuesday Feb 12, 2019 and Thursday Feb 14th, 6:00 pm to 8:00 pm
Saturday Feb 16th, times TBA, roughly between 10:00 am and 4:00 pm
Games
Sunday, February 17th 
Bantam first, Midget afterward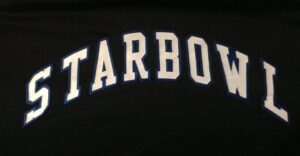 Starbowl is an event that features the best players of the Valley Community Football League (VCFL) and the Vancouver Mainland Football League (VMFL) in both the Midget, Bantam, and JB divisions.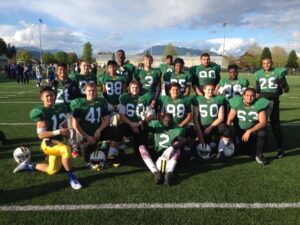 While past tradition had featured games of the VCFL versus the VMFL, the games now feature a blend of both leagues where the total group of players selected is split into two teams in each division.
The players are selected by their Fall Tackle coaches, so it is quite an honor to be selected and I would like to take this opportunity to acknowledge the selected players from North Surrey Minor Football.
Midget
Sage Johnson LB/RB/DE  L
Ethan Boyd OL/DL   XL
Carlton Abote DB/REC  L
Gabriel Fenelon  DB/REC  M
Kim Santos  RB/LB   L
Jaheim Minott  DB/REC  M
Connar Hill  OL/DL   XXL
Sam McPherson  LB/FB   L
Alternates
Wilson Osayande  REC/DB  M
Kevin Hurtado   RB/DB  M
Rhys Huston   REC/DB   M
Quinton Warren  OL/DL  XXL
Isaiah Anderson QB/REC M
Bantam
Dante Peters  QB   L
Justice Fee RB    M
Jamil Yousef RB   XL
Erich Mueller FB   L
Quan Michaels OL   L
Adrian Feria OL  XXL
Natol Tadese DB  M
Damon Brown DB   M
Alternates
Rajan Sidhu OL   XL
Dominik Cole LB   L
Nick Reimer DL   L