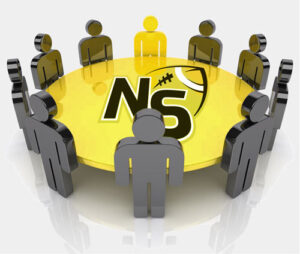 Our 2018 NS AGM will be held at 7:00 pm on Monday, January 15th.
This meeting will be held in the Common Room at Joe Connelly's complex at 16080 82nd Avenue (Ponderosa Estates), Surrey.
Please park on the street and walk in.
We will hold the January meeting first, followed by the nomination and voting of the 2018 executive.
Please reply here and let me know if you plan to run for a position in 2018
President
Secretary/Treasurer
1st & 2nd VP
up to 4 Directors
Appointed positions can be held by either executive or non executive members
Field Coordinator
Managers Coordinator
Spring Flag Coordinator
Concession Coordinator
Registrar
Cheer Coordinator
Coaches Coordinator
Merchandise Coordinator
Members in good standing, must have attended 4 monthly meetings in 2017 to vote and have attended 6 monthly meetings in 2017 to run for a position.