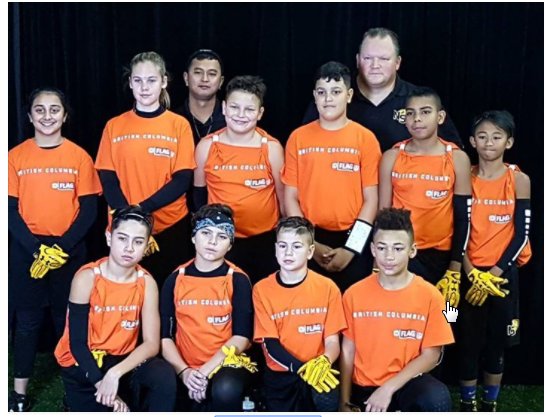 Our NS Flag Tigers journeyed to Ottawa this past weekend to compete in the CFL/NFL Flag Nationals. They played great all day and went 3-1 in round robin play, losing only their last game to the undefeated Montreal representatives. That performance placed them in 4th going into the finals round.
They came out strong and beat the 1st place team, Hamilton (also undefeated at thatpoint) in the 1st round 21-7. Now they were off to the final game, a huge accomplishment, to play Saskatchewan for the national championship. The Tigers put up a great fight but lost 20-7 to finish 2nd in the tournament.
We are all extremely proud of these players and coaches!!
---
NS Flag Tigers Win U13 Regionals
Sept. 30, 2017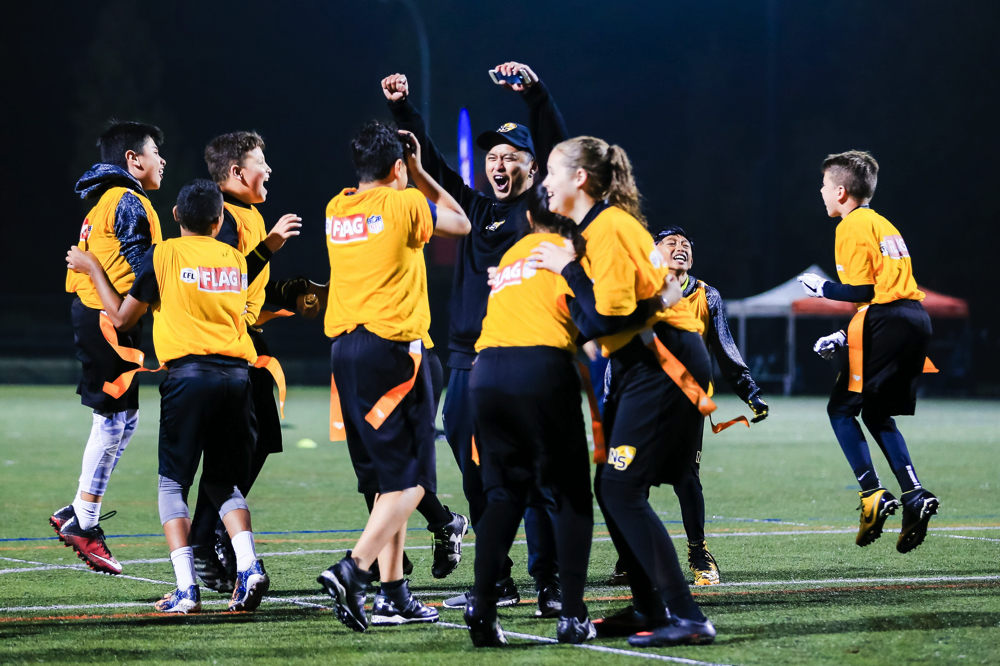 The North Surrey U13 Flag Tigers, coached by Ereen Dizon and Adam Jenkins, were victorious on Saturday, September 30th in the CFL/NFL Flag Football Invitational at W.J. Moat Secondary in Abbotsford. The Tigers are off to the CFL/NFL Flag Football Championship, taking place during the 105th Grey Cup festivities in Ottawa on November 21st. The winner of the National Tournament will play in a national tournament during the NFL Pro Bowl Week in Orlando, Florida. The Tigers will also be representing NSMF in the CFL Grey Cup Parade!



See the full gallery of photos here →
---
In 2017, the CFL will be running a flag football championship tournament during Grey Cup week in Ottawa. The co-ed tournament, for eleven and twelve-year old's, will feature representative teams from each CFL market. The representative team from each CFL market will be determined through a one day Regional Flag Football tournament in each CFL city (schedule below).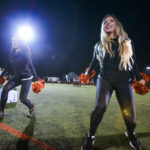 Each Regional Tournament will feature 8 teams, with each team comprised of a maximum 10 kids. While the tournament format consists of round robin play as well as a playoff bracket, there will also be many football activities taking place simultaneously at the venue. Participants will have an opportunity to meet current CFL players, have their photo taken with CFL cheer team members and mascots, as well as enjoying an array of football themed activities and inflatable games. Games are 20 minutes in length (running time) and feature five (5) on five (5) gameplay. In the Regional Tournament, each team is guaranteed four (4) games, including a playoff game.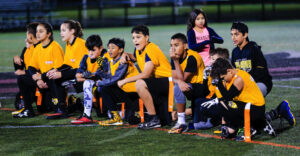 The winning team of each Regional Tournament will win an all expenses paid trip for the participants, as well as one parent per child, to Ottawa to play in the CFL Flag Football Championship during Grey Cup week. The CFL Flag Championship will take place on Tuesday November 21st at the University of Ottawa. The nine-team tournament will take place throughout the day and will feature a visit from the Grey Cup as part of the Grey Cup arrival tour. The following day, participants in the tournament will take part in the #BringItIn Youth Rally.
REGIONAL TOURNAMENTS
EDM Saturday, September 23rd The Brick Field at Commonwealth Stadium
BC Saturday, September 30th W.J. Moat Secondary (Abbotsford)
MTL Saturday, October 7th Collège André-Grasset
SSK Sunday, October 8th Mosaic Stadium
OTT Sunday, October 15th TD Place Stadium
CGY Sunday, October 15th Shouldice Athletic Park
HAM Sunday, October 22nd Tim Hortons Field
WPG Sunday, October 22nd Investors Group Field
TOR TBC TBC
NATIONAL TOURNAMENT 
OTT Tuesday, November 21st University Of Ottawa