Quick Links:
Coaching Safe Contact
Information and videos on coaching Safe Tackling and Blocking.
---
Making Head Way Concussion eLearning Series
Designed to help you gain the knowledge and skills required to ensure the safety of your athletes, these NCCP Professional Development modules will make you concussion smart!
To begin, you will require a NCCP#. If you have never taken an NCCP course and need a NCCP#, please register with The Locker.
You should expect to spend 60-90 minutes completing a module. Each completed module will be recorded on your coaching transcript as professional development.
---
NCCP Community Initiation
If you are taking the NCCP Community Initiation course, you must complete the online version first. There is a cost of $39 for the online portion. Click here →
For more information about the NCCP course, Click here →
---
NSMF Coaching and Staff Applications
Click here to download the NSMF Coaching and Staff Application (football and cheerleading). Please print it out, fill it in and drop it off at the clubhouse. Copies are also available at the clubhouse.
---
National Coaches Week is next week!
This is a time to celebrate the tremendous positive impact coaches have on athletes and communities across Canada.
We are currently offering $10.00 NCCP courses and highly discounted HIGH FIVE courses!
Read More »
---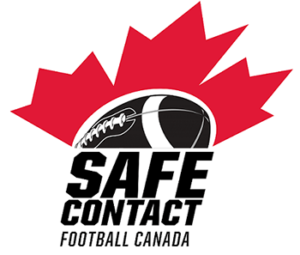 September 10th
CoachThe next coaching clinic is going to be held on Saturday, September 10th at North Surrey Minor Football clubhouse. Register early to ensure you get a spot. This is the last coaching clinic that will be held in the lower mainland. You will need to register via the BCPFA...Read More »
---
August 31
Coquitlam Minor Football Clubhouse
Mackin Park,
1046 Brunette Avenue, Coquitlam
7:00 pm – 9:00 pm 
There will be a MANDATORY head coaches meeting on Wednesday August 31st. All coaches that are listed as the Head Coach of a team for any VMFL team is required to be at the meeting.
NOTE: There...Read More »
---
« Newer Entries
Older Entries »
---
Jay Prepchuk: Coaching QBs
---
ThinkFirst Concussion Education For Coaches/Trainers

Football BC is pleased to partner with ThinkFirst to provide a free online concussion education course for all our member coaches. Completion of this required online course will fulfill the Football BC Concussion Policy requirement for coaches to participate in a yearly education program.
NOTE: This program is no longer required for 2013.