Now that football is finally here, we all want to keep up-to-date on standings and schedules. There is a lot of information regarding the tackle season on BCCFA's website. Finding all the schedules and results takes a bit of navigating though. Here's a quick guide to easily getting the info you want.
1. Click the BCCFA banner above to get to their website.
2. In the right hand sidebar, choose your league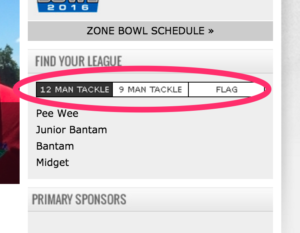 3. Choose your division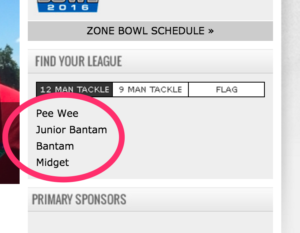 4. Choose your team. The site will show you the schedule for one month at a time. Choose a different month if you want to look ahead.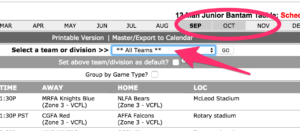 5. You can select your team as the default view so it always comes up first by checking the box below the team selector.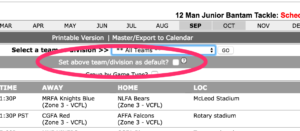 6. By default, the schedule comes is shown first, select Main Menu > Standings in the left sidebar to see the current standings. Location maps and many other 'goodies' can be found in this menu.