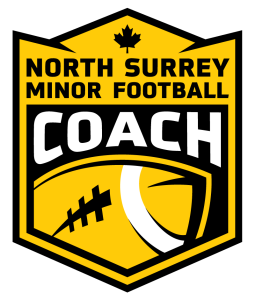 The NSMF Coaching Committee will have their first meeting March 3, 2015.
Coaches, please let us know if you are able to attend.
NSMF Coaching Committee Meeting
Tuesday, March 3, 2015
7:00 pm
NSMF Clubhouse
In 2014, NSMF established a Coaching Committee led by our Coaching Coordinators. This committee was the driving force behind many of North Surrey's coaching clinics, programs and decisions that help in the development of our coaches and players, including the introduction of a basic Coaches Handbook that standardized our offensive and defensive systems and terminology. They also initiated the NSMF Academy for a jumpstart on training our players at the beginning of the season.
This year, the Coaching Committee is looking for new blood and new ideas. If you're passionate about football, coaching and NSMF, please fill out the form below to be considered for the Committee.