Cancelled
This meeting hosted by the VMFL has been cancelled for now.
NSMF will set up an information session for any of our NSMF Atom aged parents later this month.
---
Friday May 11, 2018
The Pavillion @ Bear Creek Park
7:00 pm – 8:30 pm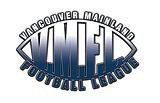 As you have heard, 2018 is the year that the VMFL will move Atom football to flag only! And we want to hear from you, the parents. We invite you to attend a meeting to voice your opinion.
This is open to all parents of players aged 6-9 years old.
We are limited to 100 people at this location so attendants must RSVP to attend.
Please RSVP to atomflag.vmfl@gmail.com