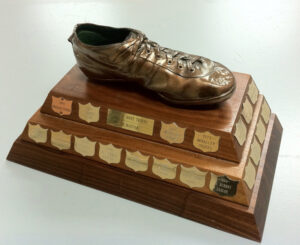 45th Annual Bronze Boot
August 23rd & 24th
Bear Creek Park

This years Bronze Boot tournament at Bear Creek Park was a great success. With the addition of a live DJ & a daily silent auction, this was easily the best Bronze Boot yet. NSMF would like to thank all the teams who participated in the tournament and the hard work of all the volunteers who pitched in to make the experience so enjoyable for everyone.
If you have photos you'd like to share in this gallery, please click here to send them in.